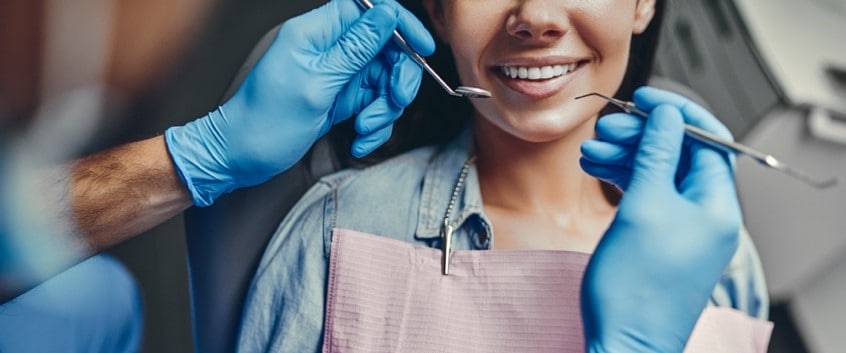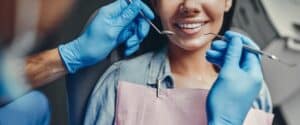 Bay Area Dental Specialists offers a full range of general dentistry services, from preventative care to gum disease and sleep apnea treatments. Dr. Ashwini Bhave and Dr. Jenny Hong provide high-quality care using the latest technologies and techniques so that your whole family is comfortable and relaxed during their dental visit. Our dentists want you to have a great experience at our San Jose office, which is why we have blankets, pillows, headphones and sedative options for those who experience moderate to severe dental anxiety.
Dr. Bhave is a prosthodontist, a type of dental specialist that has undergone several additional years of advanced training and residency to restore and replace damaged or missing teeth for a healthy, beautiful smile. Dr. Hong is an experienced dentist who enjoys teaching patients of all ages to improve and maintain good oral health. Our dentists will tailor your treatment and dental care to your needs and watch for early signs of dental problems.
Drs. Bhave and Hong offer general dentistry to diagnose, treat and prevent dental diseases, including:
Preventative Dental Care
Early diagnosis and treatment of common dental problems and diseases will save you from costlier and more invasive treatments down the road. Regular dental exams and teeth cleanings are an essential part of good oral health. Our dentists can help you improve at-home hygiene habits and monitor your teeth, gums and other tissues for rising concerns and changes. Preventative care may involve fluoride treatments for strengthening tooth enamel or sealants to lower your risk of cavities in certain areas where bacteria are prone to build up.
Tooth Extractions
Our dentists do everything in their power to salvage a tooth that is weakened by decay, broken or otherwise damaged. However, sometimes the best route is to remove the tooth to restore a healthy mouth. Dr. Bhave carefully plans tooth extractions to limit the trauma to your tissues and avoid damaging surrounding teeth and gums.
Gum Disease Treatment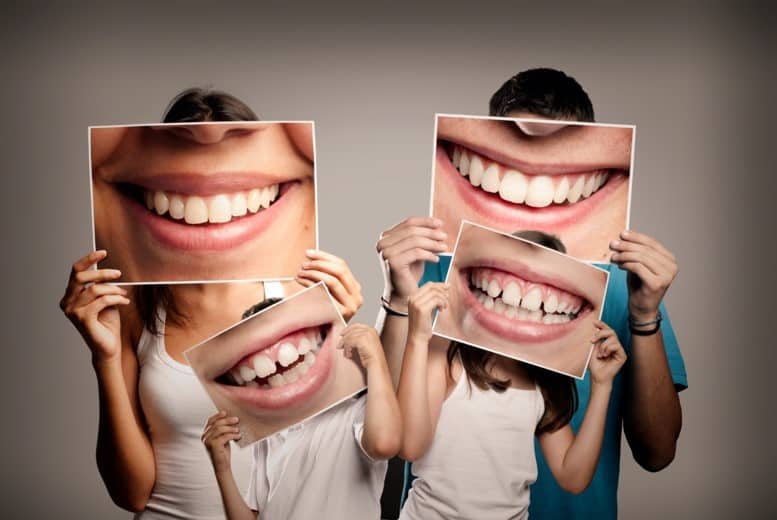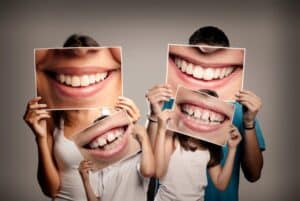 The sooner you address gum disease, the better your oral health. Early gum disease, called gingivitis, can typically be reversed with regular cleanings and improved dental hygiene. The second and third stages (periodontitis and advanced periodontitis) put your teeth, gums and jawbone in jeopardy. We offer gum scaling to eliminate plaque and hardened plaque (calculus) from the gum line using special instruments. Root planing is another gum disease treatment option that smooths rough surfaces and removes calculus from tooth roots to help the gums attach to the teeth and reduce the risk for new bacteria growth.
Emergency Dentistry Services
A dental emergency often involves sudden tooth or mouth pain or injury from a sporting activity that chips, cracks, breaks or knocks out a tooth. Drs. Bhave and Hong do their best to offer same-day appointments for dental emergencies to help your dental pain and treat the issue.
Teeth Grinding Treatment
Chronic teeth grinding or clenching is called bruxism. This habit often happens while you sleep and leads to headaches and jaw soreness and wears down your teeth, making them susceptible to cracks, chips and breaks. If you have dental crowns or bridges, teeth grinding can break these restorations. Bruxism can affect the temporomandibular jaw joints, causing jaw pain, lockjaw and jaw clicking or popping. We can fit you with a customized nightguard that prevents teeth grinding while you sleep by creating a barrier between your teeth. We also provide restorative dental care to address worn-down teeth from bruxism.
Children's Dentistry
Bay Area Dental Specialists has a welcoming, relaxed atmosphere to put you and your children at ease. We recommend bringing your kids in by the age of 3, so they can get comfortable with our office, where our dentists offer gentle dental care and education for kids. Our children's dentistry services include cleanings, sealants, tooth-colored fillings, baby root canals, crowns and gentle extractions.
Sedation Dentistry
We understand that the dental chair can be a fear-inducing sight for some of our patients in the Bay Area. We also provide sedation dentistry. Our techniques include sedation with a pill, nitrous oxide (laughing gas) and IV sedation for services ranging from regular dental exams to full mouth reconstruction. These solutions help you stay calm and induce a pain-free, relaxed state.
Sleep Apnea Treatment
Sleep apnea treatments such as the CPAP (continuous positive airway pressure) machine can be uncomfortable and cumbersome. Our dentists offer a CPAP alternative that is effective yet comfortable for mild to moderate obstructive sleep apnea (OSA). Oral appliance therapy for OSA involves a device like a mouth guard that keeps your airway open while you sleep.
Schedule Your Dental Exam at Bay Area Dental Specialists
If it's time for one of your bi-annual dental exams or you're experiencing a tooth, gum or jaw-related issue, contact our experienced dentists in San Jose to schedule your appointment today.