A Specialist in Restoring Your Smile to Full Health and Beauty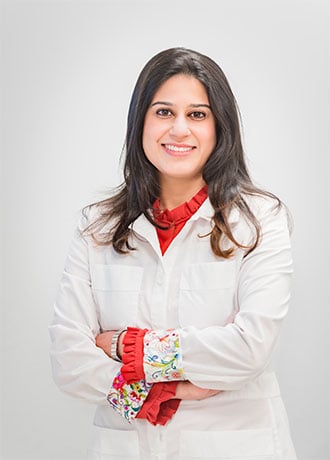 Dr. Bhave is a prosthodontist. Prosthodontics is one of nine dental specialties formally recognized by the American Dental Association. After earning a general dental degree, a prosthodontist completes three additional years of postgraduate education in the aesthetic restoration and replacement of teeth. A prosthodontist can effectively diagnose and treat the most complex cases, making them specialists in restoring your smile to full health, function and beauty.
Advanced Training in Full-Mouth Rehabilitation and Smile Makeovers
Prosthodontists receive extensive advanced training above that of general dentists in the design, manufacture and placement of crowns, bridges, veneers, dentures and full-arch replacement teeth (these are known collectively as "restorations"). This includes any kind of restoration that fits over prepared teeth or dental implants. Their training includes both the functional and cosmetic aspects of restorations.
Prosthodontists are trained in creating proper bite alignment and in correcting problems with jaw joint (TMJ) function. They are also specialists in rebuilding your smile after oral cancer or traumatic injuries. Their advanced skills give them special expertise in cosmetic smile makeovers and full-mouth rehabilitation.
Knowledgeable and Experienced Prosthodontist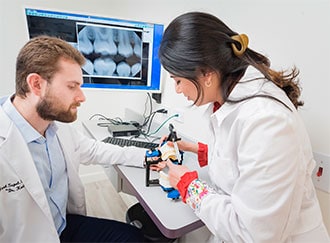 Dr. Bhave is both an experienced prosthodontist and an experienced instructor of other dentists. She has served on the faculty of the dental schools at the University of Detroit and Rutgers University, and is currently a part-time clinical assistant professor of prosthodontics at University of the Pacific Arthur A. Dugoni School of Dentistry in San Francisco.
Dr. Bhave has also competed a full-time one year fellowship program on all aspects of dental implant treatment at the Loma Linda University School of Dentistry. She is very skilled at placing dental implants in addition to her specialist skills in creating and placing the restorations they will support.
Broken-Down or Missing Teeth?
With her training and experience as a prosthodontist, Dr. Bhave is fully equipped to help patients with even the most complex cases achieve fully functional and aesthetic smiles. She uses state-of the-art technology in diagnostics and procedures to provide precise, gentle and minimally invasive treatment.
Dr. Bhave is very caring and spends the time to really understand your goals and concerns. She carefully explains your treatment options and answers all of your questions so you are thoroughly informed and can feel comfortable about your procedures.