HIGH-TECH DENTAL IMPLANT TREATMENT
Dr. Bhave is highly skilled and experienced in placing dental implants, and can provide the full range of dental implant services for most patients. Her combination of prosthodontic expertise and surgical skill gives her the ability to plan and execute every aspect of the treatment so your replacement teeth are beautiful, functional and long‑lasting.
We use a state‑of‑the‑art 3D cone beam scanner to take X‑rays of your jaws, teeth and other anatomical structures. The X‑ray images can be magnified and viewed from any angle, making this a valuable tool for precise and minimally‑invasive implant treatment.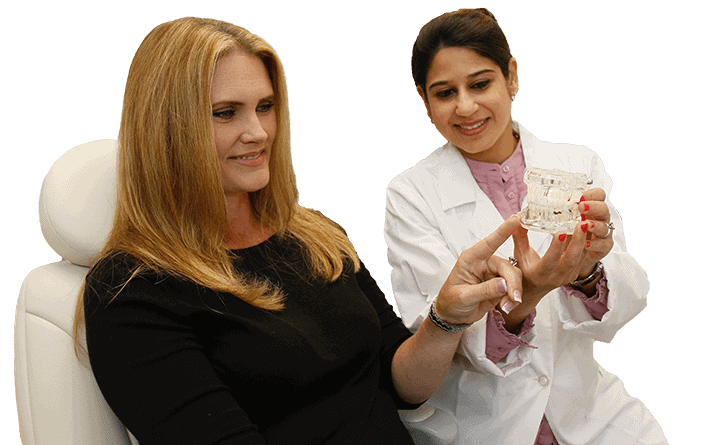 COMFORTABLE, GENTLE TREATMENT
We keep you comfortable when you visit our office — from the moment you walk in the door, until you are ready to leave. Our staff and doctors are warm and friendly. The reception room is very relaxing, and we offer coffee and other refreshments. We have blankets that you can use when you're in the dental chair, and we have televisions and music in each room.
We use lasers for gentle gum treatment. We provide Invisalign for comfortable teeth straightening. If you tend to be anxious in the dental chair, we offer oral sedation to help you relax. Using advanced technology and years of experience, our doctors provide very skilled, gentle and efficient treatment — this means less time in the chair for you!