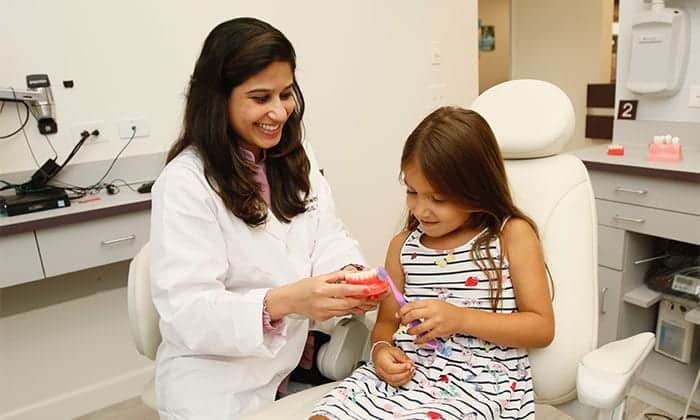 We provide gentle dental services for children. Our staff are friendly and caring, and we want to give your child a pleasant, comfortable experience at the dentist's office – beginning with their very first visit. We want to show your child that there is no reason to be afraid of the dentist.
We provide many different services for children, including sealants, cleanings and oral hygiene education. Our goal is to make their visits fun and stress-free. We recommend bringing your child in to see us around the age of three, so they will become familiar with the office.
Experienced & Friendly Dentists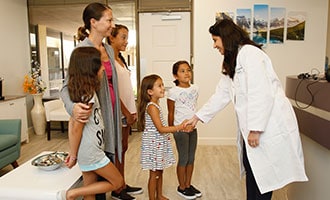 Our doctors and staff are friendly and gentle, and we love working with children. Dr. Bhave provides children's dentistry services. She will introduce your child to dentistry in a simple, caring way. The doctor will talk with your child so they can get to know each other. She will explain what will be happening in a way the child can understand. She will also talk about why it's important to take care of their teeth and gums.
Our doctors and hygienists have a very gentle touch and work with the goal of giving your child a pleasant, comfortable experience.
Your Child's First Visits
We recommend that you start bringing your child to our office before they are three years old. The first visit will be very simple. It will be more of a "getting to know each other" visit, in a fun and nonthreatening atmosphere. We want to convey to your child that going to the dentist isn't something to fear.
If your child is older, we will probably give them a quick oral exam and a simple cleaning. We will keep everything non-invasive and comfortable. Your child's comfort is key. They will know that visits to the dentist aren't a bad thing. And when they need other treatments, such as a filling, the visit will go smoothly.
Dental Services for Children
Before beginning any treatment, our hygienist will be sure that your child is comfortable and at ease. We offer gentle, conservative dental services for children. These services include:
Cleanings
Tooth-colored fillings
Sealants
Very gentle extractions
Baby root canals
Crowns
Easy-to-understand oral health education
The Importance of Taking Care of Baby Teeth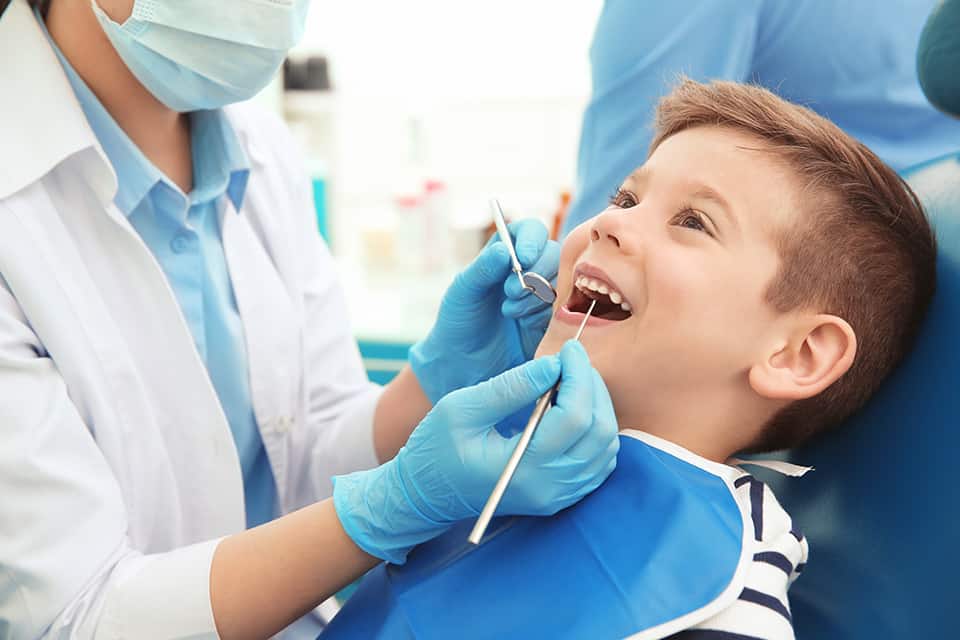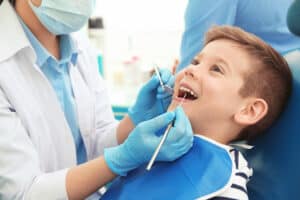 Some parents question whether dental appointments for their children are necessary since their first teeth (baby teeth) inevitably fall out anyway. However, teeth play a critical role in enabling your child to eat and speak, so keeping them healthy is necessary. If your child's tooth falls out prematurely, this can cause his or her other teeth to shift out of place and trigger misaligned and crooked teeth that continue through adulthood. Moreover, there is no such thing as "baby gums": gum problems can begin at an early age, so periodontal care is also essential.
The best way for your child to establish healthy habits is by starting young. Dr. Bhave will show your child how to care for their oral health so that he or she maintains strong teeth and gums that last a lifetime.
Orthodontics for Teens
Braces used to be a rite of passage for many teenagers, but now there is an easier way to straighten misaligned teeth: Invisalign Teen®. Thanks to modern advancements, your teen can skip the wires and instead wear clear aligners to correct most orthodontic issues. This customized treatment plan allows kids to achieve a straighter smile without the embarrassing metal in their mouth. Best of all, they can remove Invisalign when they eat or go to social activities like a dance. Dr. Bhave can confirm whether your teenager is a good candidate for Invisalign after a comprehensive examination.
Children's Dentistry FAQs
How often should I bring my child to the dentist?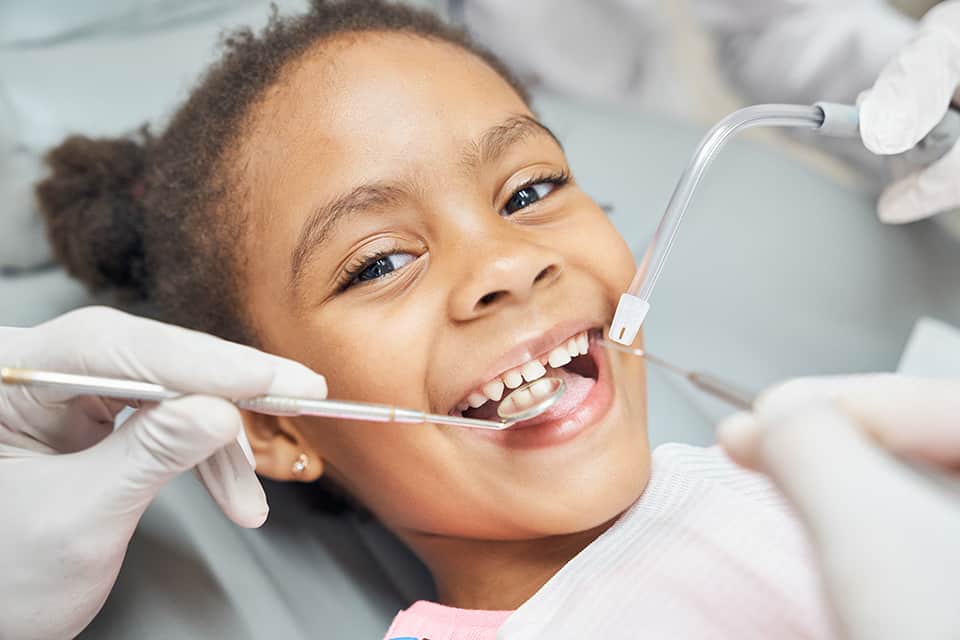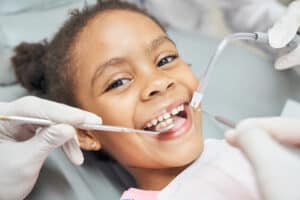 Children should visit the dentist on the same schedule as an adult: every six months. Regular cleanings and examinations not only safeguard the health of your child's teeth but also help them to become comfortable with going to the dentist. One of the great advantages of choosing Bay Area Dental Specialists is that Dr. Bhave treats both adults and children. This allows you, as a parent, to schedule concurrent appointments so you do not need to worry about making separate trips or arrange for childcare.
Does Dr. Bhave recommend sealants for my children's teeth?
Sealants, which are a thin coating of composite resin applied to jagged tooth surfaces, are a good idea for protecting your children's molars. Because kids have an especially difficult time reaching and cleaning the nooks and crannies in their back teeth, they are more vulnerable to infection and decay. Children who have sealants on their molars are 80% less likely to have a cavity than those who do not have sealants.
At what age can my children brush their own teeth?
While many children want to take on responsibilities at an early age, they do not necessarily have the dexterity and attention span to brush all their teeth properly before the age of 6. (Many also want to swallow the toothpaste.) For those reasons, Dr. Bhave suggests that you let your kids "help" with the brushing process starting around age 3 and continue to be a part of it each morning and night until they have demonstrated the responsibility to do it adequately on their own.