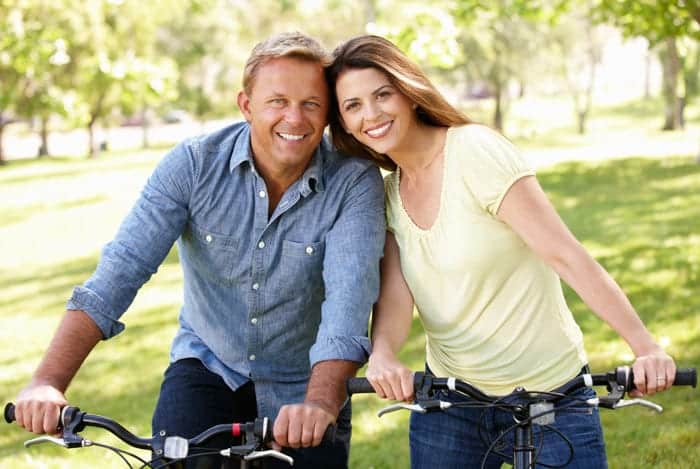 Teeth can become worn down, decayed, fractured or lost over time due to bad habits, injury, gum disease or other factors. If this has happened to you, you don't have to suffer with broken-down or missing teeth, chewing problems, mouth pain and embarrassment about your smile.
Dr. Bhave provides full-mouth rehabilitation treatment that restores your smile to full health, function and beauty. As a prosthodontist, she has extensive training beyond general dentists in the restoration of teeth and replacing missing teeth. She can give you back a complete, healthy and aesthetic smile no matter how complex your case.
We offer a complimentary full-mouth rehabilitation consultation where you can find out from Dr. Bhave what she can do to restore your smile.
Recognized Prosthodontist for Comprehensive Restoration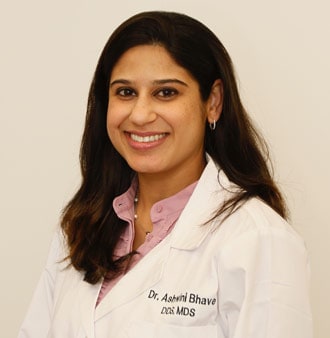 Dr. Bhave is a prosthodontist – a dental specialist in the functional and aesthetic restoration of teeth and replacement of broken-down or missing teeth. She is an expert in both treatment planning for and providing full-mouth rehabilitation treatment. Each plan is specifically tailored to the patient's needs and includes whatever procedures will be necessary to achieve the end result.
As a prosthodontist, Dr. Bhave is also the "quarterback" of the treatment plan. If another dentist or specialist is needed for some aspect of the program, Dr. Bhave coordinates with them and directs when they will perform their part of the treatment.
We can provide almost any procedure you might need for full-mouth rehabilitation in the comfort of our office.
Complimentary Full-Mouth Rehabilitation Consultation
If you are unhappy with your smile, are experiencing pain or you are having difficulty chewing due to decayed or damaged teeth, come see Dr. Bhave for a Complimentary Full-Mouth Rehabilitation Consultation. Dr. Bhave will do a comprehensive examination and explain your treatment options for restoring your smile back to full health, function and beauty. Your visit will include:
Contact us to request an appointment
Our Approach to Full-Mouth Restoration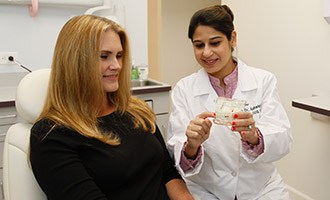 Dr. Bhave's goal with full-mouth rehabilitation is to bring your mouth back to a complete and healthy state. When planning a full-mouth rehabilitation, Dr. Bhave first conducts a comprehensive oral exam which includes full diagnostic images (X-rays and photos), a review of your medical and dental history and a thorough inspection of the condition of your teeth and gums. She also checks the function of your jaw joints and signs of any misalignment in your bite.
From all the information obtained, Dr. Bhave formulates a comprehensive treatment plan tailored to your exact needs. Your procedures will depend on your specific circumstances, and can include such things as crowns, bridges, veneers and implant-supported new teeth. It could also include straightening of misaligned teeth and cosmetic gum treatments.
Designing Functional & Aesthetic Elements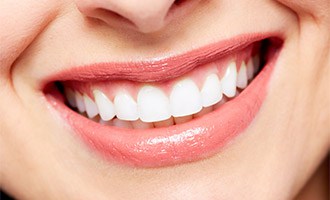 As a prosthodontist, Dr, Bhave is a specialist in designing and placing dental restorations that are both functional and aesthetic. She will ensure that your new smile is natural-looking and enhances your features.
Dr. Bhave makes sure that your treatment will result in a properly aligned bite. A correctly aligned bite is essential in a full-mouth rehabilitation, as it ensures there will be no future problems with jaw joint pain and no wear on the teeth due to incorrectly distributed bite forces.
Your full-mouth rehabilitation treatment will also restore your chewing power. In this way you can again eat the foods you want.
Personalize, Comfortable Dental Care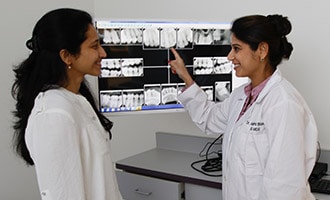 Dr. Bhave is very friendly and pays close attention to what you have to say. She thoroughly explains your treatments beforehand so you know what to expect and can feel relaxed. Our staff will make you feel at home and are always happy to help with any question or request.
We provide blankets and pillows for your added comfort in the dental chair, and we can provide TV or music in your treatment room to help you feel at ease. If you need extra help for heightened anxiety and are medically eligible, Dr. Bhave can provide a sedative pill that has a calming effect.
Benefits of Full-Mouth Restoration
Your quality of life can be significantly improved with good dental health and an attractive smile. Broken-down or missing teeth can limit the foods you can eat, depriving you of the needed nutrition for good overall health. Missing teeth left unreplaced leads to jawbone loss, and misaligned teeth can cause TMJ (jaw joint) pain.

A complete and beautiful smile can also be a confidence-booster in your personal relationships. A full-mouth rehabilitation will give you an attractive smile you will be proud to show.
Schedule a Consultation with Us
Take advantage of our Complimentary Full-Mouth Rehabilitation Consultation offer and see Dr. Bhave for an exam and a thorough explanation of all your treatment options. Just give us a call and we will be happy to schedule an appointment.