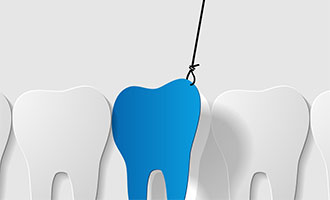 Dr. Bhave is very skilled at saving teeth, and will do everything she can to preserve them. However, sometimes a tooth is too decayed or damaged to be saved, and needs to be extracted in order to prevent infections and swelling.
As a prosthodontist, Dr. Bhave is a dental specialist in restoring broken-down teeth and replacing teeth. Sometimes, this requires extractions of compromised teeth. Dr. Bhave precisely extracts teeth so the surrounding tissues are preserved and the experience is comfortable. She can also rebuild the bone volume where the tooth has been extracted so a future dental implant can be placed stably.
Minimally Invasive Tooth Extraction Details
Dr. Bhave first examines x-rays of the tooth to be extracted. She inspects the anatomy of the tooth and its exact position relative to other structures. She plans the extraction so it does no damage to the surrounding anatomy.
She uses special instruments that allow her to remove the tooth with little to no trauma or damage to the surrounding gum and bone. This minimizes swelling and post-treatment discomfort, and speeds the healing process.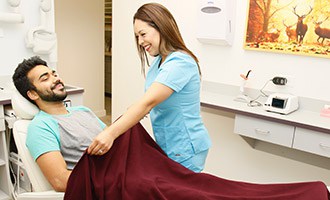 Dr. Bhave ensures you are comfortable throughout the procedure. She explains what will happen before she starts so you are informed and can feel at ease. Her injections are administered slowly so there is no uncomfortable sensation.
We have blankets, pillows and headphones for your added comfort in the dental chair. There is also music and TV available to you in the treatment room.
Socket Bone Graft for Dental Implant or Bridge
After a tooth is extracted, bone loss occurs where the tooth is missing. The bone loss creates a sunken area on the dental arch that can create difficulties if you wish to replace your missing tooth with a dental implant or a dental bridge in the future.
A sunken part of the arch usually has too little bone to support a dental implant. It can also cause difficulties after receiving a dental bridge, as food can become trapped in the sunken space under the bridge and breed bacteria which lead to infection.
Immediately following the extraction, Dr. Bhave can place bone graft material in the empty socket to stimulate regeneration of new bone tissue. The new bone will preserve the height and thickness of the jaw ridge where the tooth is missing, and will prepare the site for a future dental implant or dental bridge. The procedure is commonly known as a socket graft or ridge preservation.