At Bay Area Dental Specialists, Dr. Ashwini Bhave deliver state-of-the-art comprehensive dentistry, and can provide almost any dental service you need in the comfort of our beautiful office. In addition to quality general dentistry, we provide dental implants to replace missing teeth, full cosmetic dentistry services, Invisalign® clear teeth straightening and treatments for sleep apnea.
Dr. Bhave is a prosthodontist, a dental specialist in the aesthetic restoration and replacement of broken-down or missing teeth. She can restore your smile to full health, function and beauty, no matter how complex your situation may be.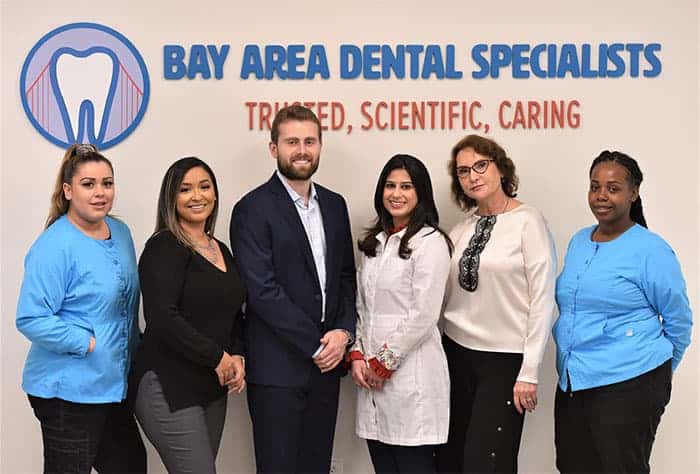 Our doctors use the latest advances in technology to provide precise and gentle care. They thoroughly evaluate each case and provide the treatment that is right for each patient's individual needs.
Specialist in the Aesthetic Restoration of Teeth and Replacing Missing Teeth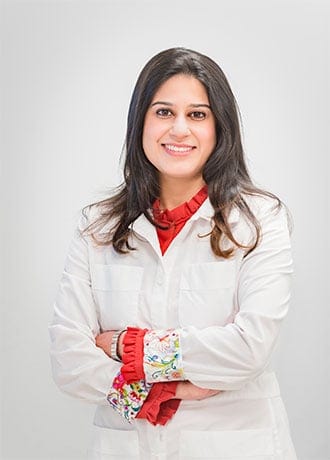 After earning her degree as a general dentist, Dr. Bhave completed three extra years of advanced training and residency to become a prosthodontist. She additionally completed a year-long training fellowship in dental implant surgery and became a skilled and experienced implant dentist.
As a prosthodontist, Dr Bhave is extensively trained in both the functional and aesthetic aspects of restoring and replacing teeth. She ensures your new smile will be healthy and beautiful, and will have a proper bite alignment.
Friendly, Knowledgeable Dentistry in a Caring Environment
Our knowledgeable doctors are meticulous with every detail of examinations, planning and procedures to ensure you receive the highest quality treatment possible. They tailor your treatment plan to your individual needs so you receive personalized care.
Our doctors are known for their friendliness and how they care about their patients. They take the time to thoroughly explain your procedures and answer all your questions so you know what is going to happen and can feel at ease about your treatment. Our staff are very helpful and make sure your visits are pleasant and efficient.
Keeping You Comfortable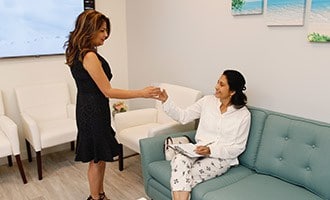 We strive to keep you comfortable at all times during your visits. Our beautiful office provides a relaxing atmosphere, and we have water and coffee for your refreshment in our reception.
Our doctors' injections cause little to no discomfort, and their use of advanced technology in procedures makes treatment gentle and efficient. We provide blankets, pillows and headphones for your comfort in the dental chair. If you need extra help for anxiety, the doctor can provide oral conscious sedation in the form of a sedative pill to help you relax.