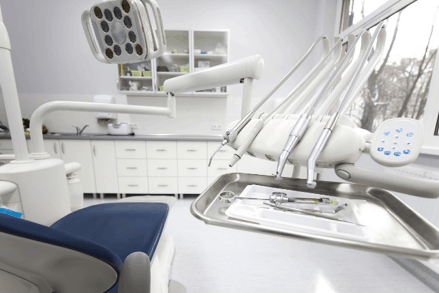 General dentistry refers to treatments and services related to the diagnosis, treatment and prevention of dental disease. With scientific research showing a link between oral health and overall health, it is more important than ever to keep your teeth and gums clean and disease-free.
You are not alone in your journey toward optimal oral health. Dr. Ashwini Bhave and our team at Bay Area Dental Specialists are committed to helping you achieve and maintain oral health and overall health through top-quality services.
Preventative Care
Establishing a good at-home oral hygiene routine is an important part of maintaining a healthy smile. However, there are certain types of care that only a dental professional can provide. Regular dental cleanings with our team help your mouth stay cleaner and allow you an opportunity to get professional advice about refining your at-home hygiene habits. And regular dental exams help us monitor your mouth for any changes that could indicate the beginning stages of a problem — early detection means less-invasive, less-costly treatment.
If our team feels it would be beneficial, we might recommend an adjunct treatment. For example, a professional fluoride treatment can strengthen your tooth enamel, or the placement of sealants can reduce the risk of cavities by blocking bacteria from the tiny grooves on the chewing surfaces of your back teeth.
Tooth Extractions
Dr. Bhave does everything she can to save broken, weak or decayed teeth. But in some cases, a tooth is so badly damaged or decayed that it cannot be preserved and the best course of action is to remove it. Tooth extractions with Dr. Bhave are gentle and minimally invasive. She plans out the extraction carefully and uses special instruments to remove the tooth in a way that does not cause trauma or damage surrounding teeth, gum or bone. Medication is used to numb your tooth so you do not feel any uncomfortable sensations during the extraction.
Gum Disease Treatment
Maintaining healthy gums is essential to your overall health. If your gums develop periodontal disease and it progresses without intervention, it can threaten the health of your teeth and jawbone.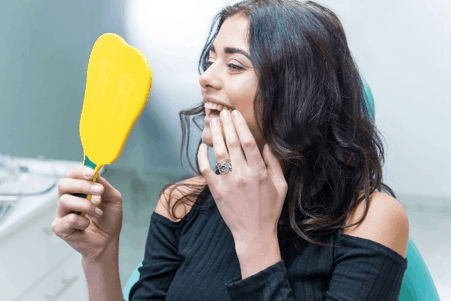 A mainstay in the treatment of gum disease is scaling and root planing. Scaling uses special instruments to remove plaque and calculus (hardened plaque) above and below the gumline. Root planing smooths out rough surfaces and calculus from the tooth roots. Smoothing the roots helps the gum tissue better adhere to the teeth, making it hard for new bacteria to accumulate in the spaces between the gums and teeth.
Emergency Dentistry
When dental pain or emergencies strike, it's reassuring to know that a professional team is available to help. Our office does everything we can to schedule you a same-day appointment and get you out of pain as quickly as possible. Depending on the nature of the emergency and the underlying problem, Dr. Bhave may be able to treat it in the same appointment; or, you may require additional appointments.
Children's Dentistry
Dr. Bhave is excited to help her pediatric patients develop strong dental hygiene habits, understanding that early brushing and flossing is critical for maintaining healthy teeth for a lifetime. She is experienced at communicating with young patients, ensuring that kids are comfortable in her care and happy to visit the dentist.
Sedation Dentistry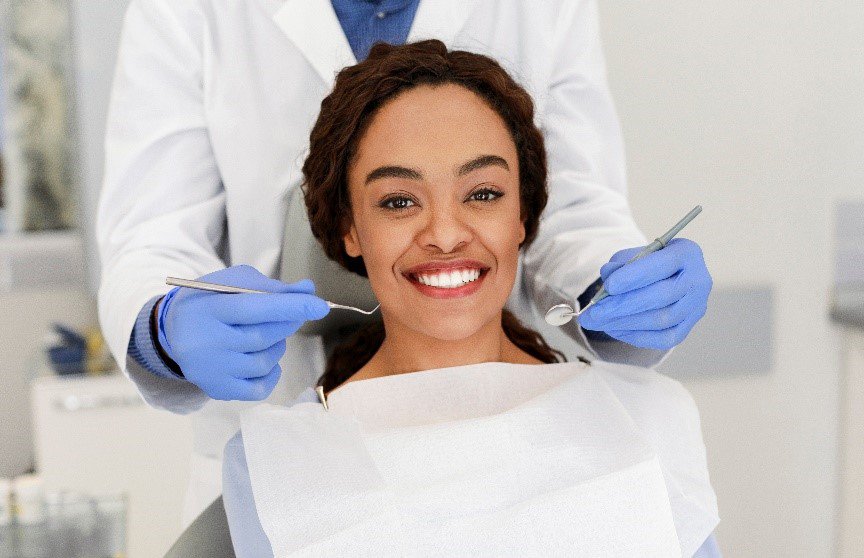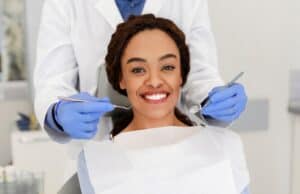 Since anxiety is common for some patients during dental appointments, Dr. Bhave offers sedation dentistry to keep patients relaxed. Patients may choose between nitrous oxide, conscious sedation (in pill form) and IV sedation to overcome their fear of dentistry and receive the care necessary to keep their smiles healthy and attractive.
Sleep Apnea Treatment
Many patients find success in treating their sleep apnea with help from an oral appliance. Worn like a mouthguard, the device opens the airways so that breathing becomes easier while sleeping. This means that patients do not have to rely on a CPAP machine. Dr. Bhave custom-creates each appliance for the perfect fit so that patients can sleep comfortably and safely.
Teeth Grinding Relief
Bruxism is chronic jaw clenching or teeth grinding, which often occurs at night unbeknownst to the patient. It is dangerous to the patient because it can cause significant damage to the teeth like wearing down enamel and chipping teeth. Dr. Bhave can create a custom mouthguard to protect the teeth and perform restorative dentistry procedures on teeth that have already been injured.
General Dentistry FAQs
How Is General Dentistry Different from Other Forms of Dentistry?


Whereas restorative dentistry and cosmetic dentistry focus on making functional and aesthetic improvements to the mouth, respectively, general dentistry is the practice of providing routine preventative care. At your biannual checkups, Dr. Bhave examines the health of your teeth and gums. If treatment like a filling is necessary, she can take prompt action to protect the ongoing health of the mouth.
Do I Still Need Regular Cleanings if I Am a Good Brusher and Flosser?
Without a doubt, you are more likely to maintain healthy teeth and gums if you are committed to good dental hygiene. However, that does not replace the need for a cleaning every six months. At Bay Area Dental Specialists, we have special tools that allow us to reach spots that even brushing and flossing cannot. In addition to receiving a deeper clean, your dentist can verify that your mouth remains in good health — even good brushers can get cavities occasionally!
What Are Dental Sealants?
Sealants are preventive in nature. Dr. Bhave can apply these thin coatings over uneven surfaces on the molars to block plaque and food particles from getting trapped in hard-to-reach crevices. Therefore, sealants help reduce the risk of developing cavities.
Why Should I Choose Dr. Bhave for My General Dentistry Needs?
Dr. Bhave is an experienced dental professional who is beloved by her patients for her thorough, knowledgeable and gentle care. Because Dr. Bhave also specializes in restorative and cosmetic dentistry procedures, she is prepared to handle any situations that may be discovered during a general dentistry examination. To develop a relationship with a new dentist you can trust, please schedule an appointment.
Learn More About General Dentistry Services
If you have questions about the general dentistry services we offer, we invite you to get in touch with our team today. Give us a call or send us an email.