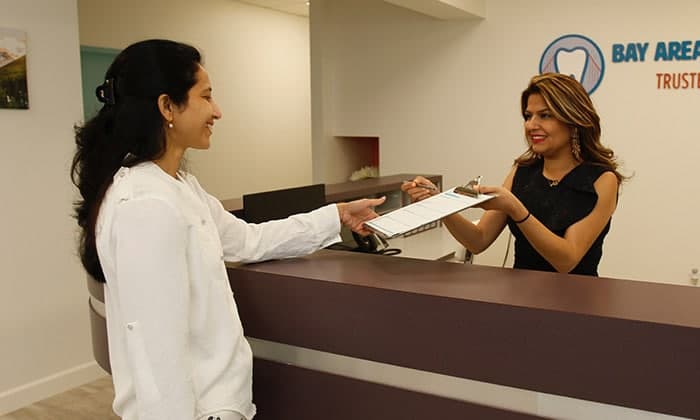 At Bay Area Dental Specialists, we strive to make it as easy and convenient as possible for you to obtain the treatment you need, and offer numerous payment options.
Cash, Check and Credit Cards

In addition to cash and checks, we accept Visa®, Mastercard®, Discover® and American Express®.
CareCredit® Healthcare Financing

As a service to our patients, we offer CareCredit—a health care financing service with flexible zero-interest and fixed-interest payment plans for qualified applicants. Monthly payments can be arranged so they easily fit within your budget.
Since CareCredit is a revolving credit line, you can pay your balance down and use it again without having to reapply. Financing can be obtained for healthcare fees ranging from $300 to $25,000.
With CareCredit you can:
Start treatment immediately and pay over time.
Pay for other medical expenses for you and your family without having to reapply.
Pay for deductibles and treatment not covered by insurance.
Pay no annual fees.
Pay off early and have no prepayment penalties.
If you wish to finance your treatment, we will gladly help you apply or give you further information.
We Accept Insurance
Please bring your insurance information when you come to see us. We will check your benefits and let you know how you can use your insurance for your treatment.
We will happily file the claim on your behalf to help you receive the highest possible reimbursement for covered procedures. For anything not covered by your insurance, we will help you work out payment for what isn't covered using our many payment options.