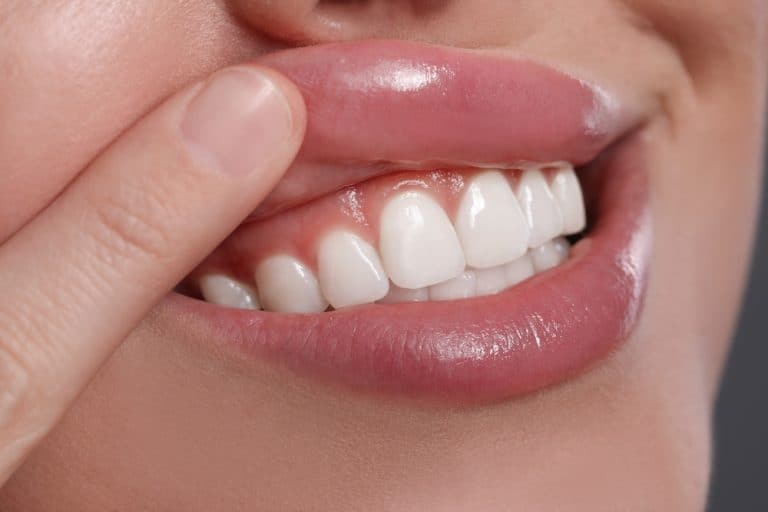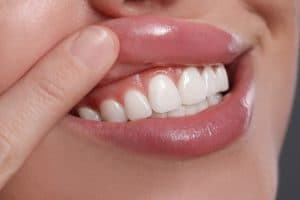 Do you have healthy gums? Are you sure? Many patients do not give a lot of thought to their gums even though it is a vital component of having strong oral health. It helps to know what healthy (and unhealthy) gums look and feel like so you can monitor your own mouth for any potential problems. To assist you with this task, Dr. Ashwini Bhave of Bay Area Dental Specialists tells you what to look for:
What Do Healthy Gums Look Like?
Healthy gums are firm. They are generally pink, but they can also be closer to red or light brown if you have a darker skin complexion. If your gums fit snuggly around the teeth (in other words, covering the bone), this is also a good sign. Your gums should rarely, if ever, bleed when you brush or floss your teeth.
Symptoms of unhealthy gums are usually easier to spot. Infected gums often look redder (sometimes purple or brown) in color and appear puffier. They will frequently bleed during your daily oral hygiene routine. Unhealthy gums feel tender when you touch them, and you may also be able to feel pockets between your gums and your teeth where plaque and bacteria have become trapped. Over time, you may also notice that your gums have receded, which makes your teeth look longer. Moreover, your breath may start to smell bad.
What You Should Do If You Are Concerned with Your Gum Health
If you are worried that your gums may not be healthy, schedule an examination with a dentist. Early signs of trouble, called gingivitis, can usually be corrected by improving and maintaining your daily oral hygiene routine and undergoing scaling and root planing, a treatment also referred to as a "deep cleaning." Once the plaque and bacteria stuck beneath the gumline have been removed, your gums have an opportunity to fit more snuggly around your teeth.
By the time gums reach the stage of advanced periodontitis, there should be no question that the gums are unhealthy. Surgical intervention may be necessary to restore gum health and prevent your teeth from falling out. Therefore, it is smarter and easier to address any gum issues at the first signs of trouble.
Visit San Jose's Best Dentist for Periodontal Care
For top-quality care from one of the most highly rated dentists in the Bay Area, trust Dr. Bhave. She is committed to keeping her patients' teeth and gums as healthy as possible. To meet with Dr. Bhave and the friendly team at Bay Area Dental Specialists, please call (408) 809-7760.