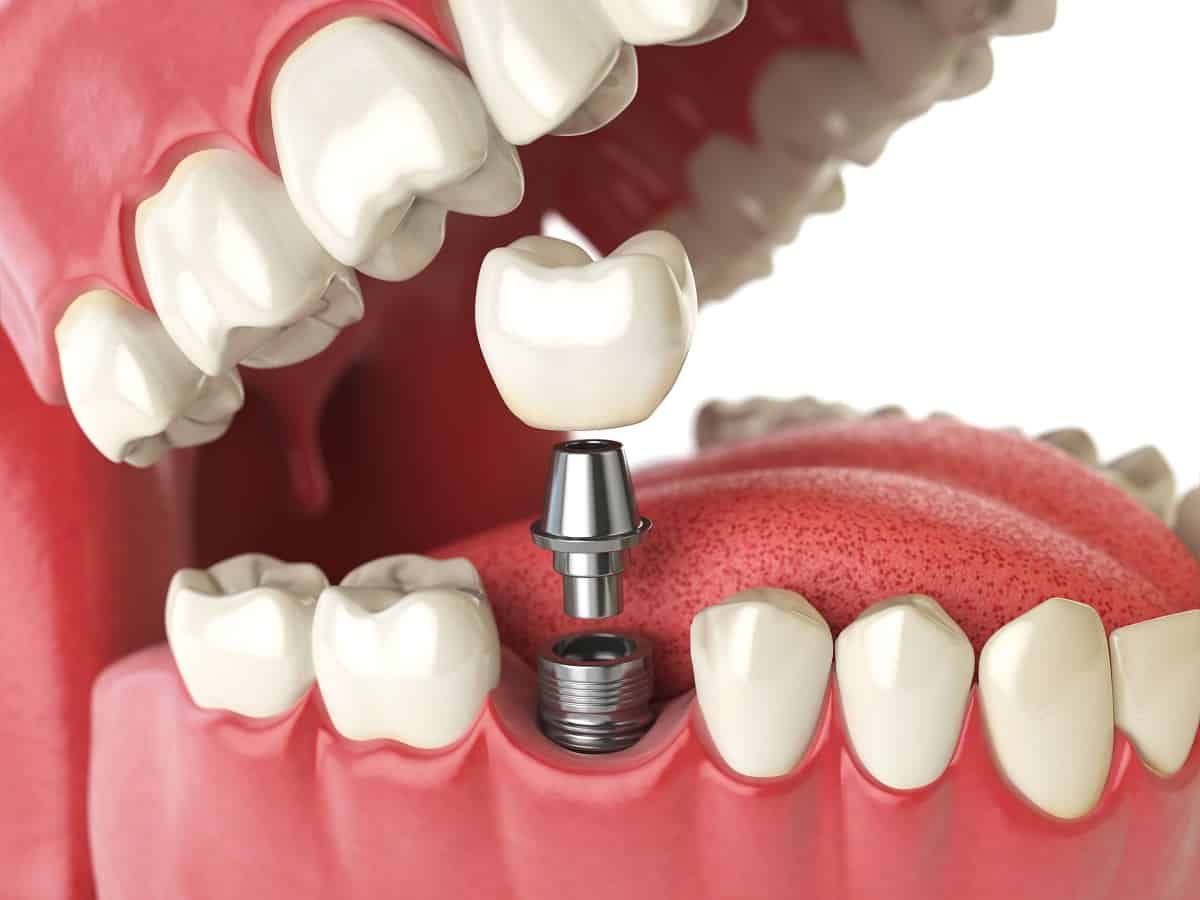 Dental implants can be used to replace one or more missing teeth. The titanium root is implanted to provide support for a dental crown, dental bridge or denture. Dental implants offer many advantages over other tooth replacement options.
In this post, the team at Bay Area Dental Specialists discusses some of the unique advantages of dental implants.
Restore Functionality
With a dental implant, you'll be able to chew food again in your normal manner. The dental implant is strong and stable, unlike dentures, which often lack stability and limit your ability to chew.
Gaps in your teeth can also cause the other teeth in your mouth to move toward the gaps, interfering with your tooth alignment and correct biting position. A dental implant will give you your biting and chewing power back.
Dentures, including full or partial dentures, don't give you near the amount of chewing power the dental implants do. You may find it difficult to eat certain foods or become frustrated by your lack of chewing power.
Eliminate Problems Caused by Missing Teeth
A missing tooth can lead to other problems. The jaw bone around the missing tooth is not being used, leading to bone loss. Dentures don't fix this problem and can even make it worse.
If you experience significant bone loss, it can even start to affect your facial appearance. The lower part of your face may sag, making you appear older prematurely.
Gum disease is another major concern for people with missing teeth. The gums are exposed due to the missing tooth and can be vulnerable to bacteria and food particles.
Durability and Ease of Use
A titanium dental implant can last a lifetime if properly cared for. Dental bridges, on the other hand, may last only five to ten years. They also require capping the surrounding teeth, which isn't required with a dental implant.
Once your dental implant has healed and your final restorations have been placed, you can treat your dental implant like a normal tooth. You don't need to worry about adjusting your lifestyle or performing maintenance. Dentures require removal for cleaning and the use of a dental adhesive to keep them in place, in addition to the problems of discomfort and reducing chewing ability.
If you're ready to replace your broken-down or missing teeth, contact the cosmetic dentists at Bay Area Dental Specialists. Schedule your complimentary dental implant consultation by calling or emailing us today.