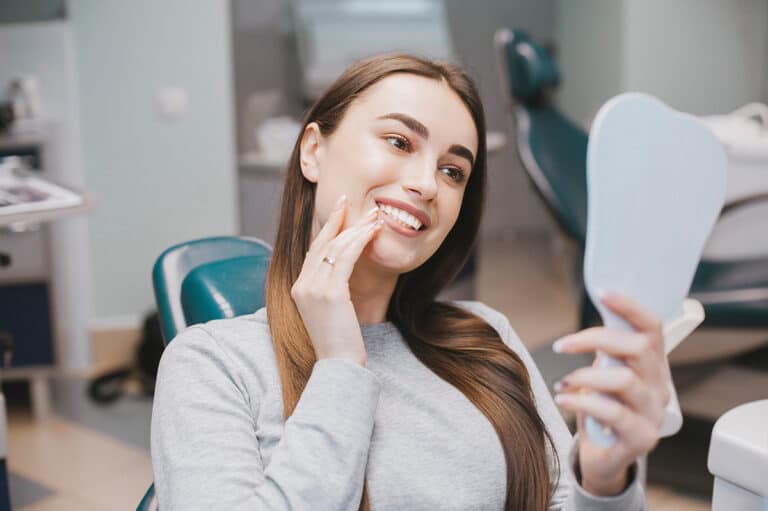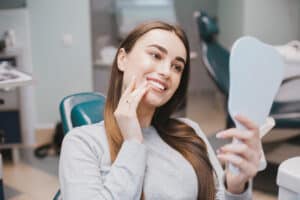 Finding a new dentist can seem daunting, especially for people with dental anxiety or a fear of the dentist. Regular dental exams and treatments are necessary for oral health and work to prevent dental disease and identify problems early on when they're easier to treat and less costly. Whether you're new to the area or wish to transfer your care to a new dental office, you need a dentist you feel comfortable with who can handle all your dental needs in one place, including dental emergencies.
Bay Area Dental Specialists and our highly trained and experienced dentist, Dr. Ashwini Bhave, can help you improve your oral health and overall smile. Our San Jose office provides the full spectrum of dentistry services, whether they need a cavity filled or a tooth replaced with a dental implant. Dr. Bhave is a talented prosthodontist, which is a type of dental specialist that restores and replaces teeth. No matter how complex your smile situation is, Dr. Bhave can provide a beautiful smile and improve oral health.
Tips For Choosing A New Dentist
Many people ask their family members, friends or healthcare providers for dentist referrals. Looking over the patient reviews can help you understand the practice atmosphere and how the dentist and office staff handle patient concerns and oral health needs. You can schedule a consult with the dentist or a new patient exam to see how comfortable you feel in their office and under their care. Be sure to research the dentist's credentials and experience, and view their before-and-after gallery for images of actual patients they've helped.
Some things to look for before or during your consultation or new patient exam include:
1. Insurance Coverage
Most dental practices take insurance, which is often the first thing you want to double-check before choosing a new dentist for your or your family's care. Bay Area Dental Specialists accepts dental insurance plans and will happily file your claim to ensure the highest reimbursement for covered procedures. Our office staff can help check your benefits before a treatment or procedure. We also offer CareCredit healthcare financing, which allows patients to improve their oral health or the aesthetics of their smile with fixed-interest or zero-interest payment plans.
2. Welcoming Atmosphere and Comfortable Waiting Area
Take note of the atmosphere and environment of the dental office and the dentist's demeanor. New patient exams at Bay Area Dental Specialists involve a warm greeting and consultation with Dr. Bhave to discuss your oral health concerns and goals for your smile. Dr. Bhave will perform a comprehensive oral exam and may order digital X-rays and a 3D CT scan to examine the strength and integrity of your teeth, jawbone and surrounding structures. If you choose to continue your care, she will develop a detailed treatment plan to address your oral health and cosmetic concerns. Dr. Bhave is known for her friendly and caring personality and easiness with patients of all ages.
3. Available Dental Services
No one wants to coordinate multiple appointments with several dental specialists to address their tooth, gum or jaw problems. It's best to choose a dental office that provides a wide range of dental services, such as dental implants, emergency dental care, cosmetic dentistry and restorative dentistry procedures.
Dr. Bhave is known for her ability to combine art and science to transform smiles and offers many dental procedures and treatments in one place at Bay Area Dental Specialists. Her special training in restorative procedures and drive to continue her education through regular medical courses make her an excellent choice for your dental needs.
Schedule a new patient exam at Bay Area Dental Specialists in San Jose, California, today by calling (408) 809-7760 or requesting an appointment online.